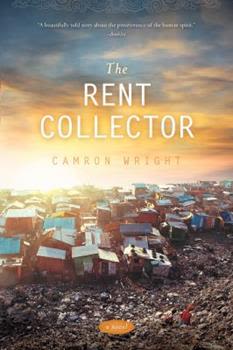 Welcome, WashU readers! Throughout the year, we will hold Alumni and Parent book discussions that aim to foster dialogue, learning, and listening as the foundation of strong communities. Connect with members of the WashU community through an online forum to discuss current books, which pull from a variety of genres, and network. It's free to join. All you need is a copy of the book.

The February book selection is "The Rent Collector" by Camron Wright. Discussion questions are available for review.

Meeting Host: Dalila Rosenstrauch, WashU parent

"The Rent Collector" is a story of hope that details one woman's journey to save her son and another woman's chance at redemption.

Survival for Ki Lim and Sang Ly is a daily battle at Stung Meanchey, the largest municipal waste dump in all of Cambodia. They make their living scavenging recyclables from the trash. Life would be hard enough without the worry for their chronically ill child, Nisay, and the added expense of medicines that are not working. Just when things seem worst, Sang Ly learns a secret about the bad-tempered rent collector who comes demanding money— a secret that sets in motion a tide that will change the life of everyone it sweeps past.

These discussions are sponsored by the WashU Engage Network.
Cost: Complimentary, registration is required.
NOTE: You will receive a confirmation email after completing registration. If you do not receive one, please email alumninetworks@wustl.edu.