Class of 1996 - Mandy Chen and Lawrence Chang Challenge
About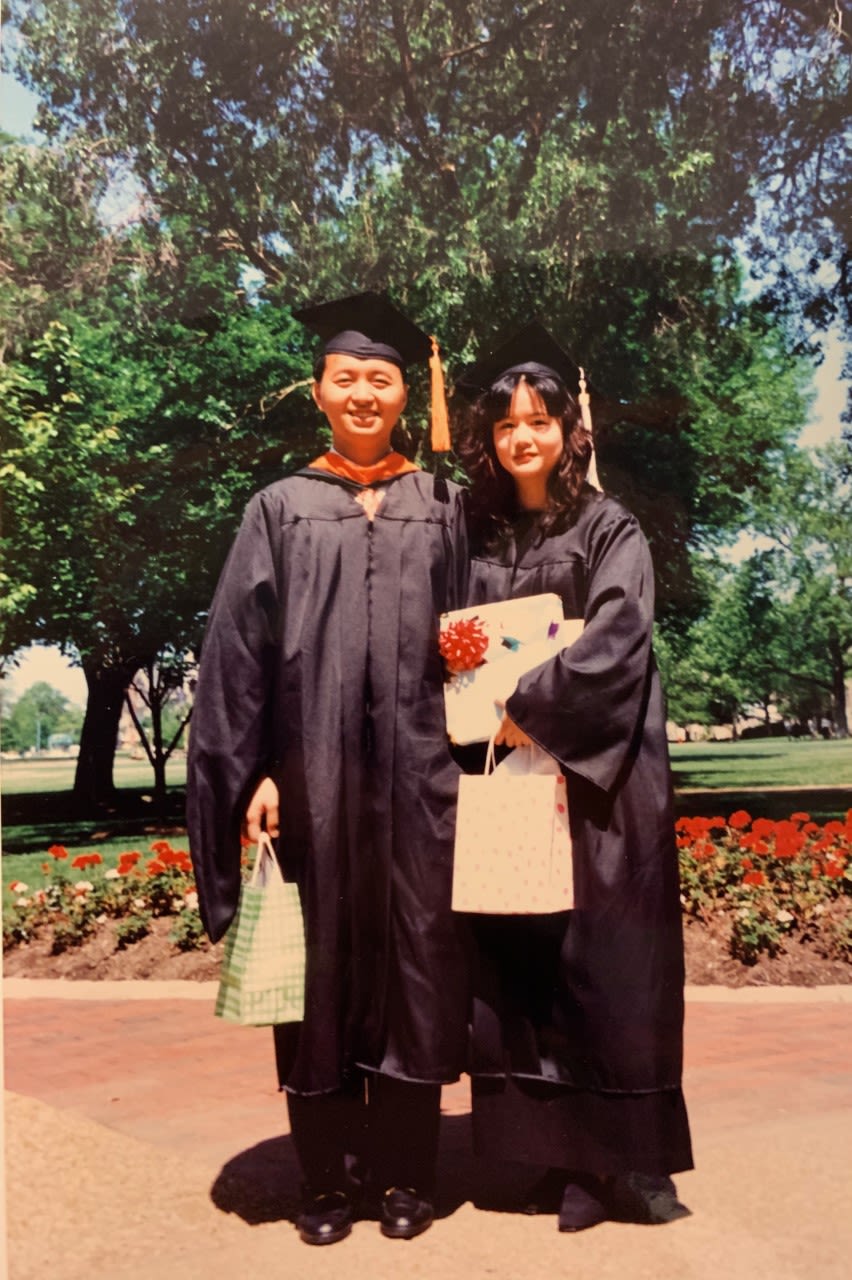 Growing up in Taiwan and moving to the United States as an international student my junior year of high school, studying at Washington University seemed unrealistic for me. When I was advised by Parkway Central High School's college counselor to apply, I really hesitated. However, I was encouraged by others whom all highly recommended Washington University, not just as an academically excellent institution, but for its friendliness and inclusiveness towards international students. 
When I got my acceptance letter, it was like winning the lottery. Attending Washington University was an invaluable experience to me. Along the way, I had many amazing professors and counselors who had really taken me in and offered not only advice and internship opportunities, but also emotional support. Dr. Paul Stein, Dr. David Ho, Dr. Tom Lin, Dr. Laura Dugan, Dr. Dennis Choi, and Dr. Barbara Schaal had taught me so much and encouraged me to pursue a career in medicine during a time when it was quite challenging for an international student to get accepted into medical school. 
Through all the education and experiences that Washington University provided, I was accepted into the School of Medicine at the University Southern California. Going straight to medical school after graduating with honors from WashU was definitely not something that I had imagined when moving to the United States. 
Washington University is also where I met my husband of 20 years, Lawrence Chang, BS '94, MS '96 from the School of Engineering. After we both graduated from WashU, his brother and sister attended Olin Business School, totaling 4 alums in our family.  
In 2000, after I graduated top of my class from USC Medical School, Lawrence and I were married. Lawrence had been working at an investment company in Philadelphia, Pennsylvania since graduating from WashU. To join him, I moved to Philadelphia and started my residency in Internal Medicine at Thomas Jefferson University Hospital. After I finished my residency, we moved to Los Angeles and had our two daughters, Sophia and Makayla. 
I worked part time in internal medicine private practices until we moved back to Taiwan in 2010. Now I work part time as a physician consultant and spend rest of my time on charitable works. Washington University will always be in a special place in our hearts. Lawrence and I want to thank Washington University for making us who we are today. We are thrilled to participate in this challenge and hope all our classmates can join us too!
See how the Class of 1996 is tracking: Reunion Class Gift Results. Any and all gifts to Washington University are included in the Reunion Class Gift totals.
Washington University is pleased to acknowledge the special support of your classmates. If you would like to add your name to this list by a making a contribution to your Class Gift, please contact the Reunion Class Gift Office at 314-935-2848 or make your gift today.
Donors
Barbara Pfifferling Arnold
Victoria Gardos D'Annunzio
Deborah Schrager Hoffnung
Elizabeth Haines Holloway
Jessica Schutzbank Miller
Marisa Van Dongen Stavenas
Antoinette Bordeaux Wilkins
Incentives
Sending WashU and St. Louis to you!
Until we can meet in St. Louis again, we're sending a little bit of campus—and the city—to you. Get your exclusive Washington University in St. Louis T-shirt when you contribute $10 or more to your Class Gift.
The dark heather gray Bella+Canvas-brand T-shirtis made from a super-soft cotton-poly blend and has a slightly fitted shape. Please allow six to eight weeks for delivery.