Class of 1976 - Henry and Susan Warshaw Challenge
About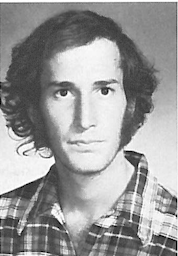 Henry Warshaw arrived in St. Louis in 1972 with the intention of attending Washington University and returning to his hometown following graduation. Forty-nine years later, Henry not only calls St. Louis his home, but he is actively involved in both the St. Louis and Washington University communities as a leader, entrepreneur and mentor.
Henry is the founder and president of Virtual Realty Enterprises, a diversified real estate company. Henry has served on the Board of Directors and Executive Committee of Enterprise Financial  Services Corp. He was previously Chairman of the Board of Directors of Enterprise Bank of Clayton, a subsidiary of Enterprise Financial Services Corp. and on the Executive Committee of the Foundation for Barnes Jewish Hospital.
Henry is a graduate of Washington University in St Louis, earning both a B.A. and M.B.A. He currently serves on the Boards of Barnes Jewish Hospital and Washington University. Henry has been honored by Washington University as a Founders Day recipient of the Distinguished Alumni Award.
After graduating from the University of North Carolina at Chapel Hill, Susan Warshaw worked for two years in Geneva, Switzerland. After returning to North Carolina, she worked for several years in the Juvenile Court, where her work with juveniles and their families led to her interest in family therapy. In 1977, the Brown School at Washington University offered a lot of clinical courses and had a very good reputation. Her graduate studies at the Brown School clarified her professional passion, gave her the clinical skills necessary to work as a professional, and helped her focus on the population she could best serve.
 After gaining more experience, she became a practicum supervisor for Brown School students who were interested in family therapy. She later became an adjunct faculty member, teaching a course in marriage and family therapy. She also obtained her Ph.D. in Marital and Family Therapy and Development from the Department of Education at St. Louis University.
In addition to other community involvement, Susan remains involved with Washington University. She serves on the National Council of the Brown School and is on the Alumni Board of Governors.
Henry and Susan met at Washington University and have been married for over 38 years. They are the proud parents of Eleanor and Jacob. Washington University remains a very important part of the Warshaw family.
---
See how the Class of 1976 is tracking: Reunion Class Gift Results. Any and all gifts to Washington University are included in the Reunion Class Gift totals.
Washington University is pleased to acknowledge the special support of your classmates. If you would like to add your name to this list by a making a contribution to your Class Gift, please contact the Reunion Class Gift Office at 314-935-2848 or make your gift today.
Donors
Margery Weinberg Komninos
Linda Rothenberg Rothenberg Stein
Johanna Fleischaker Schillinger
Incentives
Sending WashU and St. Louis to you!
Until we can meet in St. Louis again, we're sending a little bit of campus—and the city—to you. Get your exclusive Washington University in St. Louis T-shirt when you contribute $10 or more to your Class Gift.
The dark heather gray Bella+Canvas-brand T-shirtis made from a super-soft cotton-poly blend and has a slightly fitted shape. Please allow six to eight weeks for delivery.