About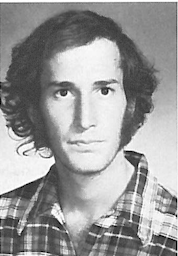 Henry Warshaw arrived in St. Louis in 1972 with the intention of attending Washington University and returning to his hometown following graduation. Forty-nine years later, Henry not only calls St. Louis his home, but he is actively involved in both the St. Louis and Washington University communities as a leader, entrepreneur and mentor.
Henry is the founder and president of Virtual Realty Enterprises, a diversified real estate company. Henry has served on the Board of Directors and Executive Committee of Enterprise Financial  Services Corp. He was previously Chairman of the Board of Directors of Enterprise Bank of Clayton, a subsidiary of Enterprise Financial Services Corp. and on the Executive Committee of the Foundation for Barnes Jewish Hospital.
Henry is a graduate of Washington University in St Louis, earning both a B.A. and M.B.A. He currently serves on the Boards of Barnes Jewish Hospital and Washington University. Henry has been honored by Washington University as a Founders Day recipient of the Distinguished Alumni Award.
After graduating from the University of North Carolina at Chapel Hill, Susan Warshaw worked for two years in Geneva, Switzerland. After returning to North Carolina, she worked for several years in the Juvenile Court, where her work with juveniles and their families led to her interest in family therapy. In 1977, the Brown School at Washington University offered a lot of clinical courses and had a very good reputation. Her graduate studies at the Brown School clarified her professional passion, gave her the clinical skills necessary to work as a professional, and helped her focus on the population she could best serve.
 After gaining more experience, she became a practicum supervisor for Brown School students who were interested in family therapy. She later became an adjunct faculty member, teaching a course in marriage and family therapy. She also obtained her Ph.D. in Marital and Family Therapy and Development from the Department of Education at St. Louis University.
In addition to other community involvement, Susan remains involved with Washington University. She serves on the National Council of the Brown School and is on the Alumni Board of Governors.
Henry and Susan met at Washington University and have been married for over 38 years. They are the proud parents of Eleanor and Jacob. Washington University remains a very important part of the Warshaw family.
---
See how the Class of 1976 is tracking: Reunion Class Gift Results. Any and all gifts to Washington University are included in the Reunion Class Gift totals.
Washington University is pleased to acknowledge the special support of your classmates. If you would like to add your name to this list by a making a contribution to your Class Gift, please contact the Reunion Class Gift Office at 314-935-2848 or make your gift today.
Donors
Recent Donors
Jonathan Adland

Mindy Affrime

Michael Altepeter

Karen Anderson

Richard Angell

Robert Ansehl

Michal Aronson

Edith Maynard Auchter

Ruth Jamison Banks

Ellen Barker

Mark Barteau

Susan Greenebaum Baxt

Alan Bender

Robin Axelrod Bernstein

Donald Bernstein

Susan Sanders Block

Sheryl Fields Bogen

Bruce Bolliger

Debra Bresler

Kelly Brigham

Dennis Brown

Alan Brown

Deryl Brown-Archie

Susan Cantor Buchbinder

Joyce Buchheit

Joseph Carnevale

Leo Chen

Susan Lubovsky Clayman

Sara Green Cohan

Michael Cohen

Diana Cohen

Kenneth Cohen

Sarah Schlafly Cohn

Jacquelyn Connelly

Barbara Conti

Alice Conway

Kay Nakakura Cooney

Robert Cooney

Kathryn Borr Corley

Michael Dains

Patrick Deane

Ellen Deschatres

Lynne Gordon DeWitt

Sean Donnelly

Marlene Dorfman

Robert Duncan

Frank Dziama

Karen Engelhardt

Bruce Favish

Michael Feinberg

Jeffrey Fireman

Donald Fleischer

Roberta Fox

James Foyil

Marcia Epstein Fraerman

Steven Freedman

Louis Freedman

Amy Friedman

Dianne Levisohn Garvin

Richard Gershberg

Kenneth Gibbs

Albert Gold

Bruce Goodman

Joseph Hanig

Esther Haskvitz

Jo Anne Hoffman Helman

Charles Hendrix

Mark Hoffman

Fred Horowitz

Louis Hutt

Kim Ireland

Renee Jacobs

Diane Jorgensen

Michael Kagan

Gregory Kamer

Linda Kaplan

Daniele Kay

Larry Klein

Robert Kohn

Margery Weinberg Komninos

Kenneth Kousky

Michael Krumholz

Nancy Laubenthal

Jeffrey Lazar

Linda Hassell Lazar

Mordechai Lebenberg

Linda Rudorfer Lefton

Catherine Leonard

Ronald Leong

Ronald Leven

Daniel Levin

Barry Levin

Janet Levine

Robert Levy

Sanford Loewentheil

Karen Gudermuth Logan

Daniel Logan

Andrew Lowenthal

Leslie Luchene

John Marsalek

Daniel McKeown

Leslie McKinney

James Mendelson

Lita Menkin

Ellen Frank Miller

Bernard Miller

Susan J. Miller

Terry Seiler Milne

Sandra Pryor Moore

Sarah More

William Morgan

Hallie Wahl Morrow

Howard Nathanson

Thanh Nguyen

James Oetting

Thomas Oliphant

Paul Pariser

Sarah Patz

Carl Pendleton

Barbara Pollard-Stein

JoHanna Potts

Steven Rakel

Eric Reiss

Timothy Rhoades

Lisa Brodsky Ring

Vandarra Robbins

Mark Robin

Linda Rothenberg Rothenberg Stein

Mark Roy

Ronald Sampson

Johanna Fleischaker Schillinger

John Schlesinger

Susan Silver Schonfeld

June Jayson Shapiro

Robert Sheets

Joan Bronk Silberstein

Roberta Silver

Nancy Siteman

Marc Smith

Christopher Smith

Gregory Smith

Edwin Snyder

Janice Sorkow

Myron Souris

Alissa Pardo Stein

Scott Stephens

Amy Stollmack

Malcolm Sweet

Maxine Tabas

Evelyn Craig Taylor

Barbara Schaps Thomas

Ann Rubenstein Tisch

Richard Torack

Lawrence Trachtenberg

Richard Troupin

Stephen Underkofler

Margo Vinney

Howard Warner

Henry Warshaw

Nancy Wesson

Steven Wool, MD

Claudia Neist Wright

Chao-Ping Wu

Deborah Yellin

Robin Vinitsky Zaban

Harvey Zar