Class of 1961 - Jim Burmeister Challenge
About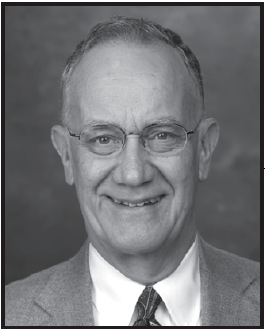 Jim Burmeister's time at Washington University spans nearly seven decades with stops at all corners of the campus that he has come to know so well and share with so many. He began working part-time in the psychology department at age 14 before enrolling as a student. After earning degrees in political science, business and psychology (AB '61, MBA '63, MA '67), Jim accepted his first full-time position as University Registrar, then served in alumni relations, public affairs, and commencement.
Jim is celebrated for his knowledge of university history and his tours are among the most popular occasions on campus. For 35 years he advised Thurtene Junior Honorary, helping university organizations raise money for St. Louis children's charities and earning the title of "Coach." 
Jim's lively, thoughtful service has enhanced the board of the Campus Y, the Alumni Board of TKE fraternity, the board of Whittemore House, the W Club Executive Committee and the William Greenleaf Eliot Society. In 1977, Thurtene named the trophy for best overall participation in the carnival the Burmeister Cup. He received the Gloria W. White Distinguished Service Award in 2001 in recognition of his dedication to creating a positive working and learning environment at Washington University.
In 2006, upon his retirement from advising Thurtene, the 455 Thurtene alumni he had advised funded "Coach" Jim Burmeister Plaza in the Village. He was inducted into the WashU Athletics Hall of Fame for distinguished service in 2011 and received a Distinguished Alumni Award from the College of Arts & Sciences in 2013. 
Dedicated to the WashU student experience, Jim made a generous commitment to name the Burmeister Lounge in the Gary M. Sumers Recreation Center, providing a vital campus space for students to study or socialize with friends. Jim is a member of the university's William Greenleaf Eliot Society and Loyalty Society.
---
See how the Class of 1961 is tracking: Reunion Class Gift Results. Any and all gifts to Washington University are included in the Reunion Class Gift totals.
Washington University is pleased to acknowledge the special support of your classmates. If you would like to add your name to this list by a making a contribution to your Class Gift, please contact the Reunion Class Gift Office at 314-935-2848 or make your gift today.
Donors
Milica Ebenspanger Banjanin *
Marybelle Drewel Buescher
Sharon Anderson Croissant
Sondra Stonebraker Harrison
Susan Meckfessel Hartmann
Patricia Knackstedt Marino
Charlotte Rist-Adelsperger
Elsa Arensmeyer Schraudenbach
Incentives
Sending WashU and St. Louis to you!
Until we can meet in St. Louis again, we're sending a little bit of campus—and the city—to you. Get your exclusive Washington University in St. Louis T-shirt when you contribute $10 or more to your Class Gift.
The dark heather gray Bella+Canvas-brand T-shirtis made from a super-soft cotton-poly blend and has a slightly fitted shape. Please allow six to eight weeks for delivery.